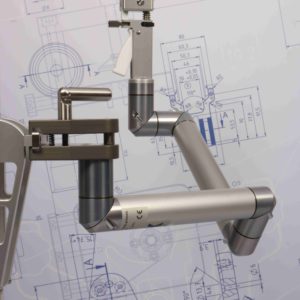 A solution for all applications
:
Positioning systems
Precise and simple
In many procedures, precise positioning of needles or applicators is extremely important. No matter or template-based or freehand, we have the right solution for you. Our positioning systems convince with their easy handling, top quality and a fair price.
Also in the area of patient positioning we offer a solution for the optimal stone cutting position, take a look at our leg holders.