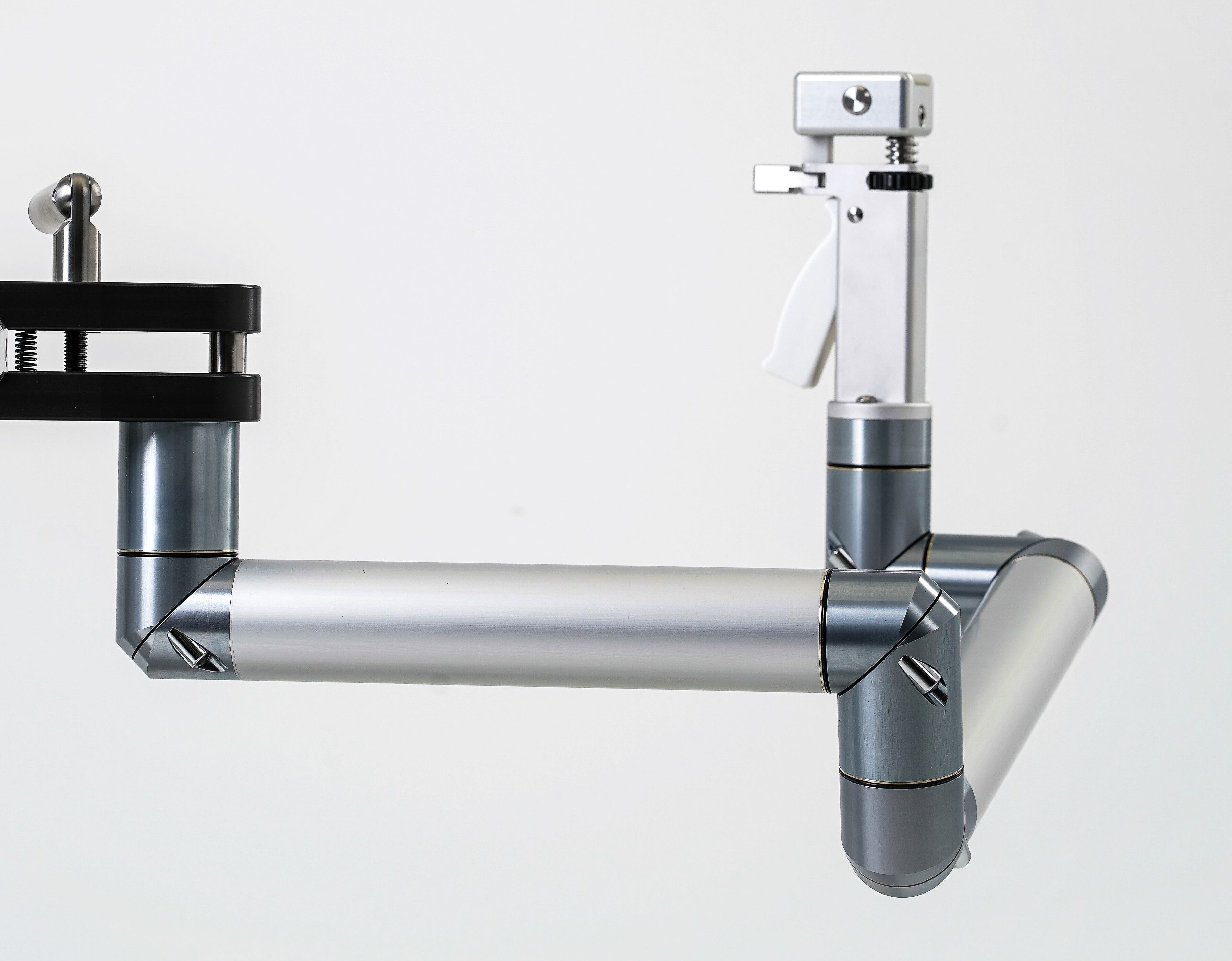 Universal Support Arm
:
SolidLock
SoLo - the reliable and flexible support Arm
Are you looking for a robust and intuitive medical positioning system? Take a look at our universal "SolidLock" support arm. We are happy to modify the holding arm according to your requirements and design the appropriate attachment for you!
Contact us if you are looking for a medical positioning system for your system or project that:
is mobile and reliable
can be easily adapted to your requirements
can be expanded with extensions according to your requirements
Precise to use – intuitive to use, that's our positioning system "SoLo". It consists of the universal articulated arm and an attachment for the respective application. SoLo was able to establish itself as a precise and reliable system for a wide range of diagnostic and therapeutic applications.
The system is currently used in the following processes:
Prostate biopsy
MRI fusion prostate
Brachytherapy (LDR / HDR)
Cryotherapy
Endoscopic procedures
Aquablation of the prostate
Thanks to the modular structure of our system, we can easily adapt it to your needs!