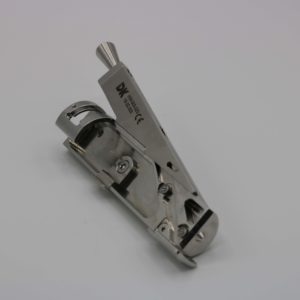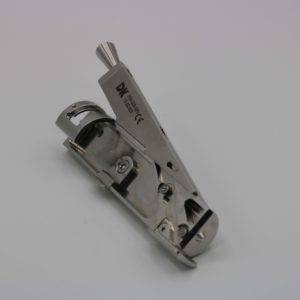 42° is the answer
:
Needle guide
Needle guide - 42° is the answer
The needle guide "42°" was developed especially for the BK Ultrasound probes 8818 / 8808e. For MRI fusion biopsies of the prostate, it is important to reach all areas of the prostate without deforming the organ. Especially with biopsies in the apical and ventral area of the prostate, this was not possible. Due to deformation, precision was decreased in the fusion between MRI and ultrasound. Our solution is the needle guide "42". Thanks to its unique design, the biopsy needle is brought up at a 42 degree angle without tilting the probe itself. This makes difficult areas in the prostate more accessible and there are no more blind spots in the transrectal MRI fusion!
The needle guide 42 can only be used in combination with our MRI fusion system "BioJet".
Interested in MRI fusion biopsy?
Check out our BioJet MRI fusion system!