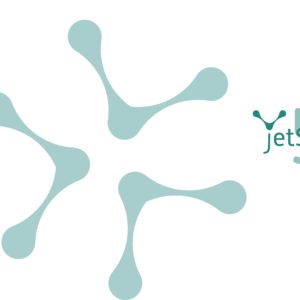 A proven procedure
:
JetSpeed5 - LDR Brachytherapy
JetSpeed5 - LDR Brachytherapy - A proven procedure
As the demands on physicians and physicists increase, a user-oriented program must work intuitively to counteract the time and effort required for the operation of the system.
JetSpeed 5 simplifies prostate LDR brachytherapy planning, treatment and CT/MR/ultrasound post-planning processes. Over 10 years of experience in LDR brachytherapy, JetSpeed 5 has become an easy-to-use and versatile dynamic treatment planning and control program for dynamic dosimetry. We are the only company in the world to offer both the required positioning system and the planning software from a single source. JetSpeed5 is the program that users rely on for safe, effective and efficient interactive prostate brachytherapy.
Please note that not all products are available and registered in every market. Therefore we won't sell every product in every Country. Contact us for any further information.
Key Features LDR Brachytherapy with JetSpeed5
Real-time interactive dosimetry including real-time update of DVH and dose data throughout the treatment process
Display custom dosimetriedates including real-time range alerts
Interactive real-time treatment planning with longitudinal and transverse ultrasound scans
Automatic or manual interactive course planning even taking into account previously implanted seeds
Re-slice of longitudinal image series to create a needle eye view for planning and treatment (JetSpin)
Seed detection in DICOM CT images in post-planning
TRUS color flow images can be used to eliminate the risk of placing seeds in larger vessels
Contours can be drawn, interpolated and corrected in live video image mode
Smart zoom around the image pointer and the image pan always accessible via the mouse wheel
User-selectmultiple multiple interactive orthogonal 2D views, including seed placement or removal
Complete plan analysis: point dose, dose volume histogram, differential dose volume histogram, etc.
Optimized cutting plan for strands
Integrated patient database with export and import function
Intuitive user interface with custom reports
Allows the use of measured anisotropy data for line or point source calculations (TG-43)
Are you also interested in precise prostate cancer diagnosis?
Check out our MRI fusion solution!